Amazing online tools & websites for effeciency and marketing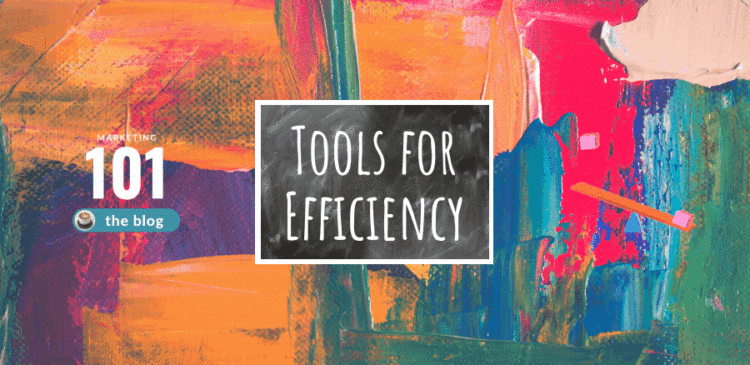 Keeping your business efficient is one of the major keys to success. Being able to get more done in a shorter span of time could be the difference between making a profit or a loss. So it is important to make use of all the tools available to make your business operations as smooth and efficient as possible.
Below are some websites and tools that we use here at Marketing 101 to make our lives as easy as possible. The tools range from classic marketing tools to ways to snoop on your competitors, quick ways of sharing files or even shortening lengthy blogs and articles for quick consumption, so we're confident there will be at least one 'light bulb' moment for you in this list!
WordPress – You simply get your domain, pick from the hundreds of themes available and that's it! Your website is now built. Just customize it to your liking using the variety of easy to use tools and builders before adding your content. If you  get stuck, there are thousands of videos on YouTube to get you back on track.
Hubspot CRM – Free CRM software that lets you store up to 1,000,000 contacts and have full visibility and detailed reports of your and your team's productivity, sales activity and performance. At Marketing 101 we also use Hubspot for setting up meetings in our calendars, setting tasks and reminders, and you can even send and track your emails from there. 
Mailchimp – Just upload your audience, create your email campaign and send it. It really is that easy. Simplicity combined with powerful analytical tools – what more do you need?!
Google Analytics – Monitor the traffic of your website, how many people are visiting, what pages do they like (or dislike?!), how long do they stay, where did they come from and so much more!. 
Google Drive – Free online storage that will never get lost and amazing to use for sharing documents with your team or clients. You can also work live on the documents at the same time as your team mates, making remote team-working a doddle!
Prezi & Prezi Video – Create amazing looking animated presentations with this free alternative to PowerPoint, and then present live, or via your favourite video conference platform like Zoom or Google teams. No more asking to share screens etc., your own camera will display your presentation next to you!
Canva – Graphic design made simple. No need to spend hours learning Adobe Programs. 
Alternativeto.net – Find alternatives to tools/apps/websites like Photoshop (often free alternatives!)
Smmry.com – Will summarize any text, such as lengthy blogs or articles into just a few sentences. Great for skim reading!
Naturalreaders.com – Will read anything that you copy & paste into it. We use this for listening to articles or blogs in the background, or whilst travelling. 
Hemingwayapp.com – Grades and critiques your writing for readability & gives tips on how to improve it. Great if your writing blogs or press releases – you want them as readable as possible.
Importyeti.com – See supplier information about any firm. What logistics company and supplier is your competition using? You can even see the type of product they were shipping! Great for snooping on the competition.
Snapdrop.net – Used to share files between any devices connected on the same wifi. Like a much quicker version of WeTransfer, or a version of Airdrop that works on ALL devices, not just Apple products.
Dictation.io – Dictation! It turns your voice into writing. Use this to write your next blog, to transcribe a podcast, or to take notes in your next meeting.
Slidescarnival.com – Loads of slide templates that you can search through by theme, style or colour and then download to use on Powerpoint, Google Slides & Canva.
Remove.bg, experte.com/background-remover – Both tools cut backgrounds out of photos instantly and for free!
I dont care about cookies – A chrome extension that will automatically agree to all cookies – imagine how many clicks that would save you in a year!
And finally, my new Gift Website for discovering non-mainstream gifts for any occasion, all searchable and filterable by price (under £10, £10-20, £20-30) and category (eg ethical gift, kids gift, funny gifts and many more); SecretSanta.Guru
With all these tools, hopefully you've found something that will make your life and running your business even a bit smoother and easier. If you have any more questions about any of these tools check out the Marketing 101 podcast where Alex goes more in depth into what they do and for marketing advice get in contact with Marketing 101 today.