PODCAST; Website basics. Things your site should have or do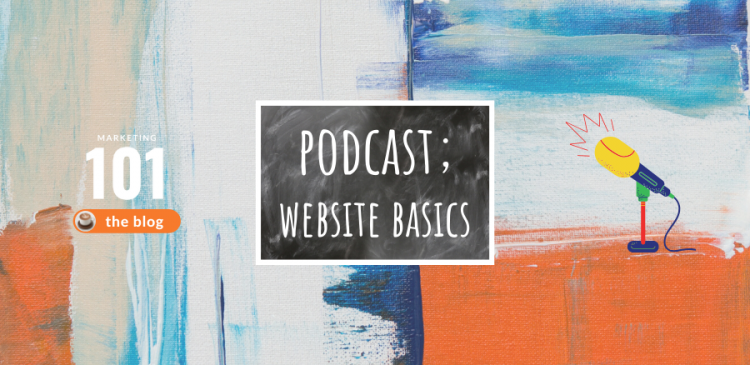 Welcome to the podcast, Marketing 101 – BIG steps for small businesses. This episode is all about Website basics – simple things your website should have / do.
Expect to hear about why you should have pricing and testimonials on your site, how to make sure your contact details are clickable, the importance of having a footer and much more.
This podcast will address approximately 5 different issues that regularly crop up on small business website. As small business owners or self-employed, you probably don't have the time to learn about the do's and don'ts of website basics. We're here to help you out by giving you free tips and tricks across our podcast, website, blog and social media channels. For our other links & social; https://linktr.ee/marketing.101
All of these website basics are things you should be able to add/change on your own website if you have access to the backend content management system. If not, talk to whoever manages your website about getting them implemented.
If you have any problems fixing these on your site then don't hesitate to contact us. We love helping small businesses like you to refine their businesses, giving you the time to focus on your customers and your trade.
If you'd like us to run an online health check of your website and social media, click here.
If you are considering having a website build then click here to read about our digital set-up package – we can have you up and running with a new website and branded social media platforms in just a couple of weeks.
To watch the vidcast; https://www.youtube.com/channel/UCI2xJH0yE0wlSlLT-BeCOLQ
To talk to the host, Alex, head to Twitter; @AlexRyanUK
Remember to subscribe wherever you listen to your podcasts, and we'll see you next episode!
Search for Marketing 101 on; Apple Podcasts, Stitcher, Spotify, Google Podcasts, TuneIn, Alexa and many more.
Find links to other podcast services here;